Residential-style hospitality,
"scattered hotel" NIPPONIA HOTEL TAKEHARA SALTWORKS TOWN.
The Takehara Townscape Conservation Area, a designated Groups of Important Traditional Buildings, is only a 10 minute walk from JR Takehara Station. Historical landmarks were rebuilt into a hotel, leaving the facade in tact, and was repurposed into a new tourist attraction that leverages the local streetscape. The front desk, restaurants, and hotel rooms occupy buildings that are scattered throughout the town, making the town of Takehara one large hotel.
Check in at the Front Desk Wing, and stroll through authentic, historical streets lined with merchants and tradesmen houses to get to the Guest Room Wing. Former ryokan style inns and warehouses were turned into guest rooms, each featuring a different taste. Immerse yourself in the local history and culture while sampling an authentic way of life for a night or two.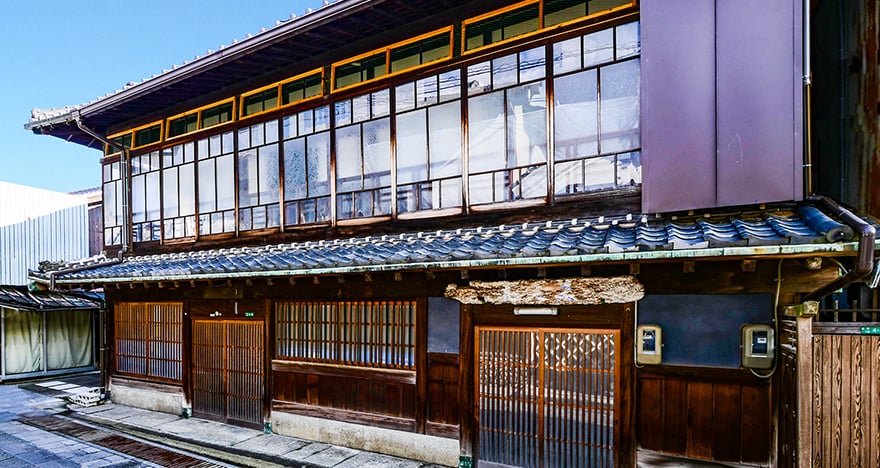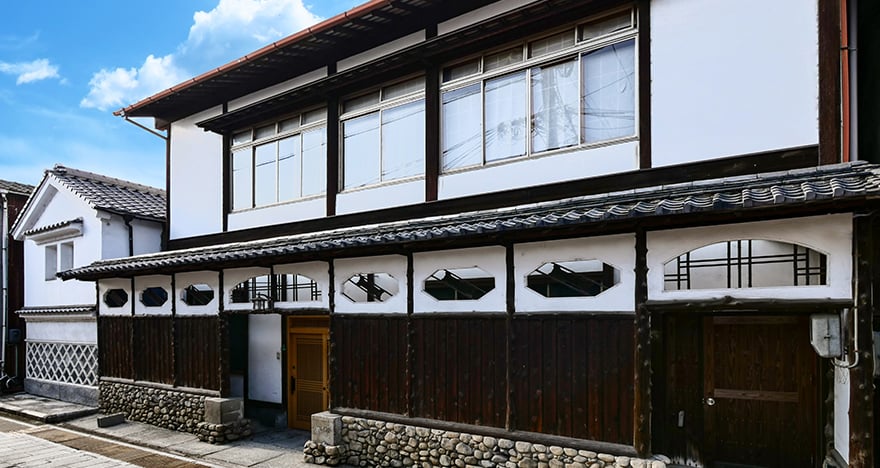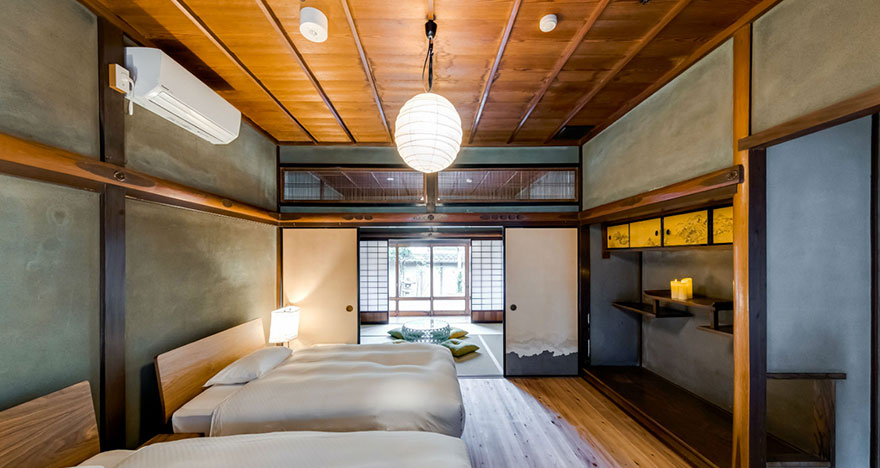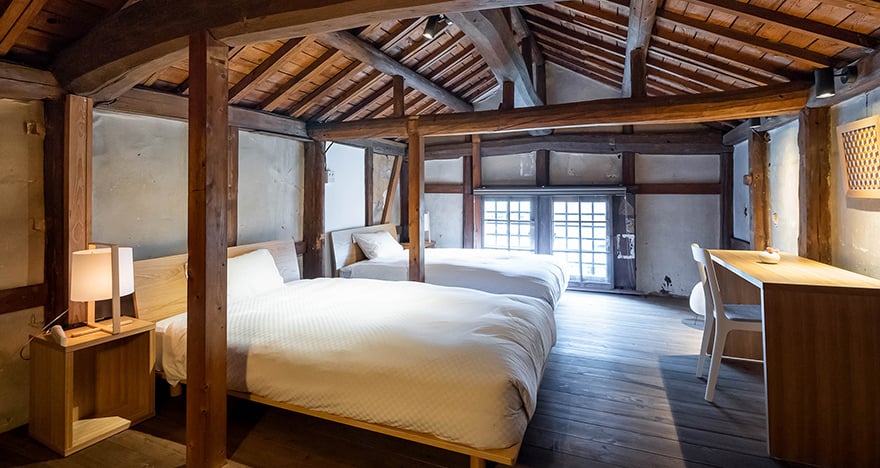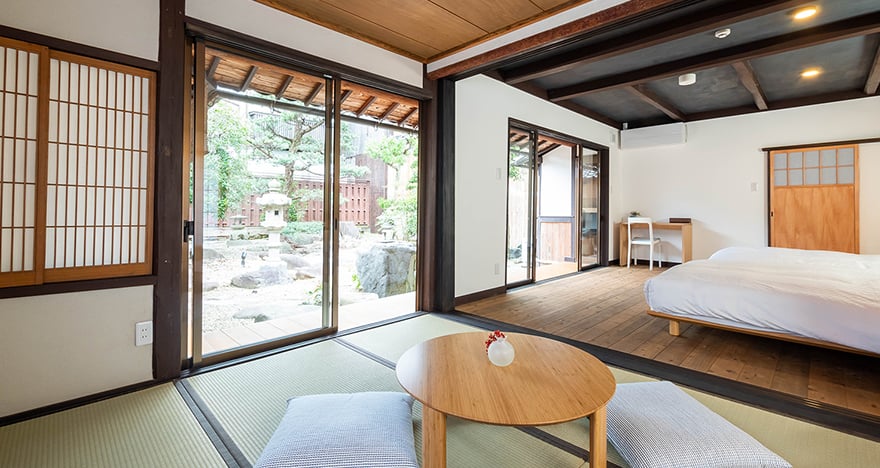 Information
• "Scattered hotel" NIPPONIA HOTEL TAKEHARA SALTWORKS TOWN
Address:

1-4-16 Honmachi Takehara, Hiroshima

Access:

10 minute walk from JR Takehara Station